Rob Daves is a Twin Cities banjo picker, singer and story teller who specializes in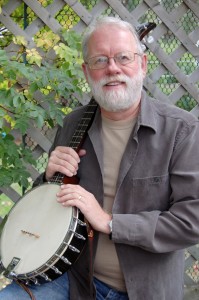 old time Appalachian and Midwest string band music. He hails from North Carolina where he took up the banjo during the early 1980s while some of the older traditional musicians in the South were still teaching their fiddle, ballad and string band music to young fogies like himself. Rob played banjo for the Wild Goose Chase Cloggers in the Twin Cities for nearly a decade, performing in the Upper Midwest and touring in Latvia and France. He currently plays with The Gritpickers Oldtime String Band, which specializes in square and contra dance music for dancers, and performing Rob Daves traditional songs and tunes.
Pickers of all ages appreciate his low-key but organized approach to learning clawhammer banjo, which tailors each lesson to the individual student's needs.