Artwork by Misti Roe
UPDATE: 12/16/16  1:50PM
**WINTER RECITAL TO BE RESCHEDULED DUE TO WEATHER**
The Winter Recital will be held at Walker Community United Methodist Church (3104 16th Ave S, Minneapolis, MN 55407)  on Saturday December 17th from 2-4pm will be rescheduled due to the impending snowstorm and subzero temperatures.
Blackbird will be Closed Saturday December 24th
Special Price — Bluegrass Banjo Lessons for $20          Now Into April   with Russ Rayfield
Store Hours
 Closed             Mon
           10am – 8pm      Tues – Thurs
10am – 6pm         Fri
 10am – 4pm         Sat
      Closed           Sunday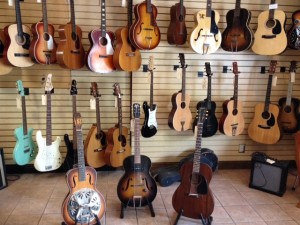 Current Jam Schedule
Teen Jam

will be happening on Friday January 20th from 6:30-8:30pm.  Bring a song to share and $5 for snacks!
---
Adult Learner's Jam  – $5 fee – with Neal Swanger
6:30-8pm         1st and 3rd Tuesdays
or
---
Bluegrass Jam
with Fred Keller!
7-9pm      Thursdays  *all levels
---
French Canadian Tune Jam lead by Linda Breitag
2nd and 4th Saturday of the month  10:30am – 12:30pm
---
3445 Cedar Ave S
Minneapolis, MN 55407
Phone: (612) 326-5745

Empowering music makers, learners, and builders to create together.