Charlotte has been teaching Fiddle and Violin to all ages for over ten years.  She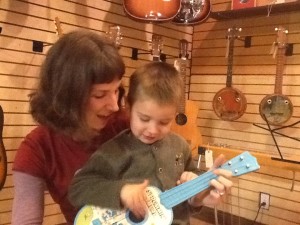 prides herself on identifying each students' unique learning style, both academically and emotionally, and helping them integrate their music practice into their lives.
Charlotte's accessible style and easy going attitude paired with high standards and expectations allows you to set your own goals and exceed them no matter where you are start from. She effectively balances standard notation and theory with playing 'by ear'.
You can catch Charlotte performing with local bands Farewell Tenney, 4 Legg Fish, or Gypsy Lumberjacks, in any style from Irish to Country to Blues.
Schedule with Charlotte here or call/email the shop!